LT-200
Commercial & Light Truck
Developed for performance and handling for the general use
segment. Offers traction and riding comfort combined with
durability.
- Reduced fuel consumption and CO2 emissions
- Shorter braking distance on wet and dry roads
- Top Aquaplanning resistance
- Improved steering precision and handling
- Long-lasting
Block Stabilization Technology
More powerful blocks provide shoer braking distances on wet and dry roads
Step Shoulder Technology
Excellent Handling and cornering in dry and wet conditions
4 Wider Grooves
Beer Aqua planning and Drainage.
Eco Tire Technology
Lighter tire sand special compounds provide lower fuel costs and CO2 emissions
Variable Pitch Technology
Five variable pitch and speciific tread blocks reduce the sound level
Intelligent Compound Technology
Provide best performance according to changable weather conditions.
Improved Carcas Technology
Reinforced and lighter construction reduce overall tire weight by 5% for improved rolling resistance
Adaptive Tread Technology
The Adaptive Tread Tech providing best performance according to road condition.
| Series | Tire Size | Kat Muadili | LT | Yük | Hız | | | |
| --- | --- | --- | --- | --- | --- | --- | --- | --- |
| WF46 | 155/R12C 8 PT LT | | - | 77 | R | F | A | 71 db |
| WF29 | 5.00R12 C 88/86R | 10 PR | LT | 72 | R | B | A | 70 db |
| Series | Tire Size | Kat Muadili | LT | Yük | Hız | | | |
| --- | --- | --- | --- | --- | --- | --- | --- | --- |
| WF51 | 185 R14 C 102/100Q | 8 PR | LT | 72 | Q | B | A | 70 db |
| WF115 | 215 R14C | 8 PR | LT | 72 | P | B | A | 70 db |
| WF116 | 205 R14C | 8 PR | LT | 72 | P | B | A | 70 db |
| WF27 | 195R14 C 106/104R | 8 PR | LT | 72 | R | B | A | 70 db |
| WF77 | 205/75 R14 C 109/107R | 8 PR | LT | 72 | R | B | A | 70 db |
| Series | Tire Size | Kat Muadili | LT | Yük | Hız | | | |
| --- | --- | --- | --- | --- | --- | --- | --- | --- |
| WF50 | 195/70 R15 C 104/102R | 8 PR | LT | 72 | R | B | A | 70 db |
| WF28 | 195R15 C 106/104R | 8 PR | LT | 72 | R | B | A | 70 db |
| WF31 | 205/70R15 C 106/104R | 8 PR | LT | 72 | R | B | A | 70 db |
| WF78 | 215/70 R15 C 109/107R | 8 PR | LT | 72 | R | B | A | 70 db |
| WF32 | 225/70 R15 C 112/110R | 8 PR | LT | 72 | R | B | A | 70 db |
| Series | Tire Size | Kat Muadili | LT | Yük | Hız | | | |
| --- | --- | --- | --- | --- | --- | --- | --- | --- |
| WF52 | 195/75R16 c 107/105R | 8 PR | LT | 72 | R | B | A | 70 db |
| WF61 | 205/65 R16 C 107/105R | 8 PR | LT | 72 | R | B | A | 70 db |
| WF57 | 205/75 R16 C 113/11Q | 10 PR | LT | 72 | Q | B | A | 70 db |
| WF62 | 215/65 R16 C 109/107R | 8 PR | LT | 72 | R | B | A | 70 db |
| WF58 | 215/75 R16 C 116/114R | 10 PR | LT | 72 | R | B | A | 70 db |
| WF63 | 225/65 R16 C 112/110R | 8 PR | LT | 72 | R | B | A | 70 db |
| WF80 | 235/65 R16 C 121/119Q | 12 PR | LT | 72 | Q | B | A | 70 db |
| WF117 | 235/65 R16 C 121/119Q | 8 PR | LT | 72 | T | B | A | 70 db |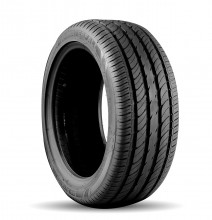 ECO DYNAMIC PCR
Commercial & Light Truck
Excellent traction in all conditions with high efficiency
Details